Open Pontil Winer's Canadian Vermifuge for Worms

---

Embossed: WINER'S / CANADIAN / VERMIFUGE. This vermifuge is 3 15/16" tall, near mint with a slight cloudy area at the shoulder. It has an inward rolled lip and has an open pontil. This one is far above average with thousands of tiny bubbles throughout this bottle.
Winer's Vermifuge was distributed by J. Wright & Co in New Orleans according to some advertisements from 1855 I found on the Internet. Vermifuge was a remedy used to expel worms in people.
Price: $50.00 plus postage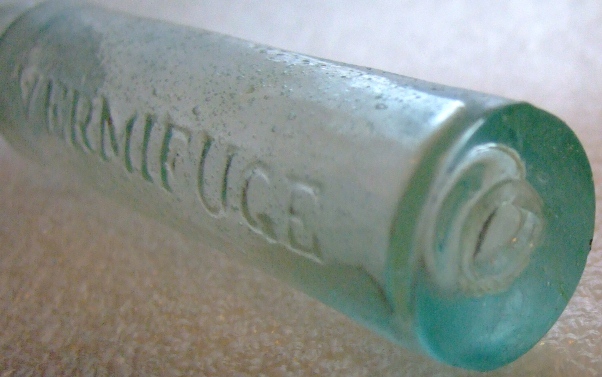 If you are interested in purchasing this or for more information please contact us