1934 CHICAGO WORLD'S FAIR CRUMB TRAY AND TABLE SCRAPER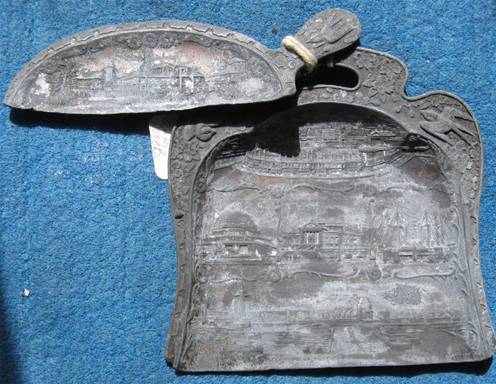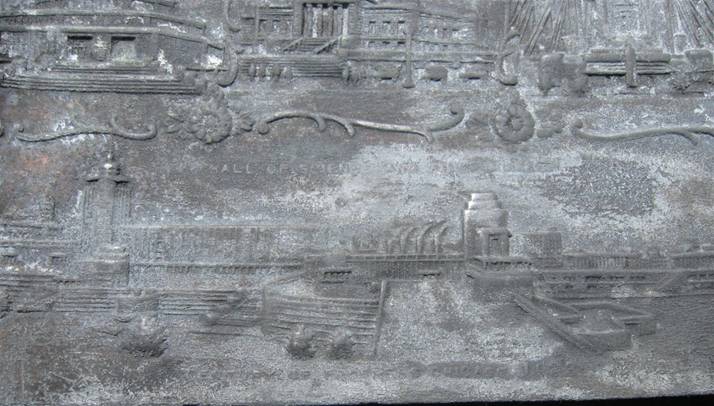 Pretty and fancy heavy pewter or lead cast metal show when birds on the rim with embossing of the fair buildings. Some of the lettering is worn and this is what we can make out on it: the bottom center of the tray reads CENTURY OF PROGRESS CHICAGO 1933. Also embossed on the tray is: Soldier's Field Looking West to Michigan Ave., Planetarium Tre... of Heaven, Aquarium, Travel and Transport Building, Hall of Science and ... Museum. The back has embossed: Made in Japan, N.Shure Co. Importers Chicago.
The name on the crumb scraper is Fort Dearborn.
PRICE: $35.00
TERMS:
Can pay by money order, a Personal check is also OK--will ship the item once the check clears. We also accept payments through https://paypal.com/
There is a 10 day return privilege.
If you would like this item please contact us at: outpost@goldenpelican.com
Please be sure to include your address so that we can let you know the shipping amount.