SCARCE ½ PINT SARATOGA VICHY SPOUTING SPRING SARATOGA NY MINERAL WATER
---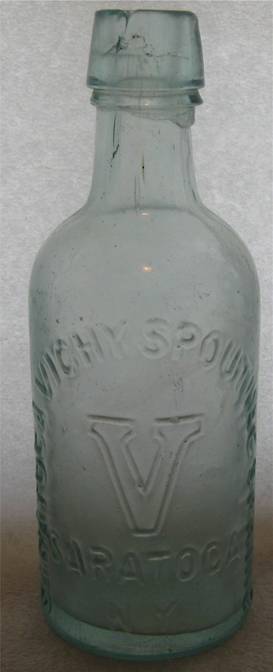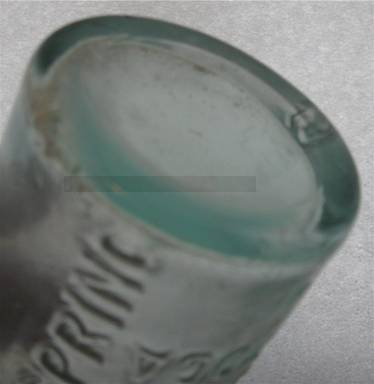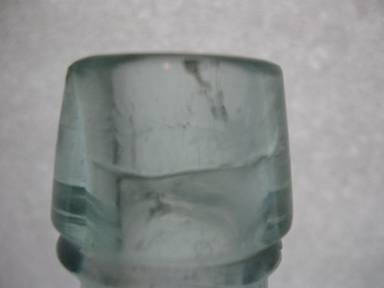 Embossed: SARATOGA VICHY SPOUTING SPRING V SARATOGA NY
I found this cute Saratoga bottle many years ago. It is S-59-C type, in near mint condition. It is 6 7/8" tall, smooth base. The lip is crude which shows a fold of glass when the lip was applied. There is a shallow pin point size nick on the lip and a spot down in the lip that looks like a bruise from when the cork was removed originally. These two areas on the back side and along with some areas of dullness and tiny scratches should all be removed when tumbled. This bottle dates to mid-1870's to 1880's.
Price: $115.00 plus postage and insurance
TERMS:
Can pay by money order, paypal.com--Personal check is also OK--will ship the item once the check clears. 10 day return privilege.
If you would like this item please contact us at: outpost@goldenpelican.com
Please include your address so that we can let you know the shipping amount.

Sodas and Mineral Waters for Sale