NEW ORLEANS SAINTS ALARM CLOCK FOR ALL OF YOU WHO DATS!
<![if !vml]>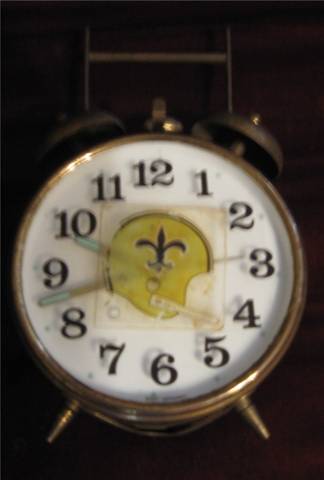 <![endif]><![if !vml]>
<![endif]>
I acquired this clock many years ago from an estate sale. As seen in the photos the alarm is a football that hits the two bells between the goal posts. The case is brass plated with some minor dullness that could be carefully removed with some light polishing as seen on the small foot on the rear. I did not want to remove it all because someone may want the original patina. As the photo shows it is stamped West Germany on the back and also on the plexiglass face along with the Saints copyright helmet. It stands about 6" high and the face is 3 3/4" diameter. The side has a 1" crack but does not show from the front.
This is an original clock that probably dates to the beginning of the Saints in 1967. Last week I had a professional clock repairer clean and repair the workings and it now works fine. This maybe one of the few that survived especially after Hurricane Katrina. A rare piece and a great Saints collectible that should go up in value.
 Price: $100.00 plus postage and insurance.
TERMS:
Can pay by money order, a Personal check is also OK--will ship the item once the check clears. We also accept payments through https://paypal.com/
There is a 10 day return privilege.
If you would like this item please contact us at: outpost@goldenpelican.com
Please be sure to include your address so that we can let you know the shipping amount.
<![if !vml]>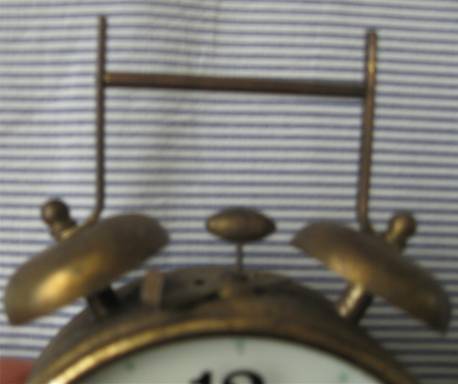 <![endif]> <![if !vml]>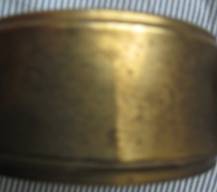 <![endif]> <![if !vml]>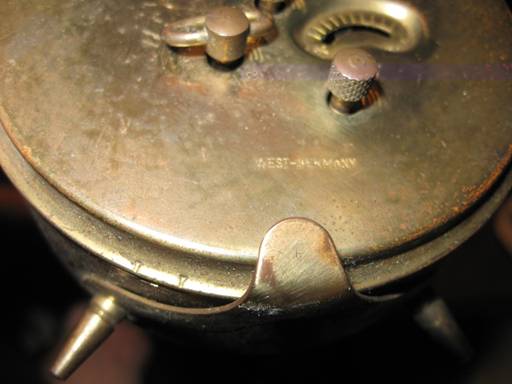 <![endif]> <![if !vml]>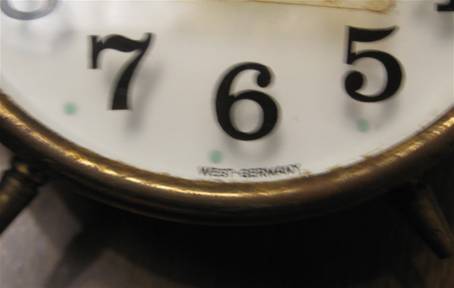 <![endif]>