A. RHODES CO. HAIR PREPARATIONS LOWELL MASS.
---
<![if !vml]>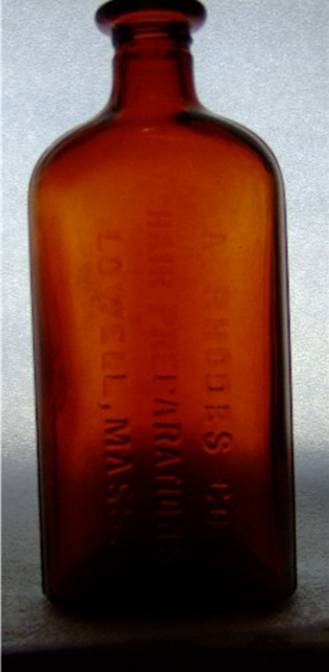 <![endif]><![if !vml]>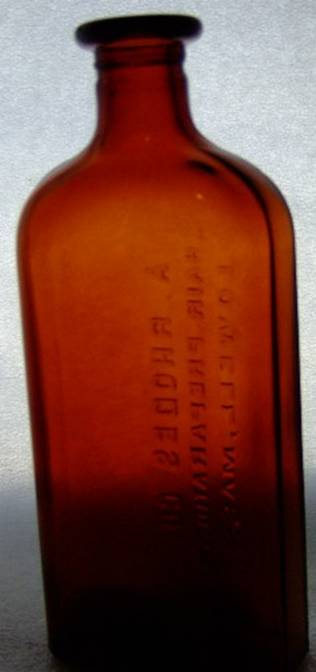 <![endif]>
Embossed: A. RHODES CO HAIR PREPARATIONS/ LOWELL, MASS.
A sparking almost mint early ABM hair bottle with only a minor insignificant dull spot.  It is a rich amber color.
PRICE: $15.00 plus shipping
Terms: Can pay by money order, a personal check is also OK--will ship the item once the check clears. We also accept credit card payments through PAYPAL.COM  

There is a 10 day return privilege.
If you would like this item, please contact us at: outpost@goldenpelican.com
Please be sure to include your address so that we can let you know the shipping amount.
<![if !vml]>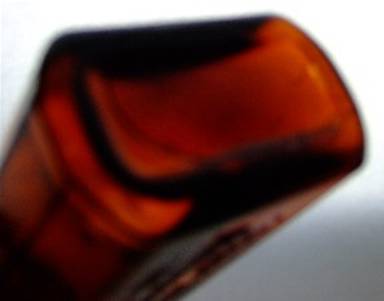 <![endif]>