Parkers Hair Balsam, Red Amber and Yellow Olive
---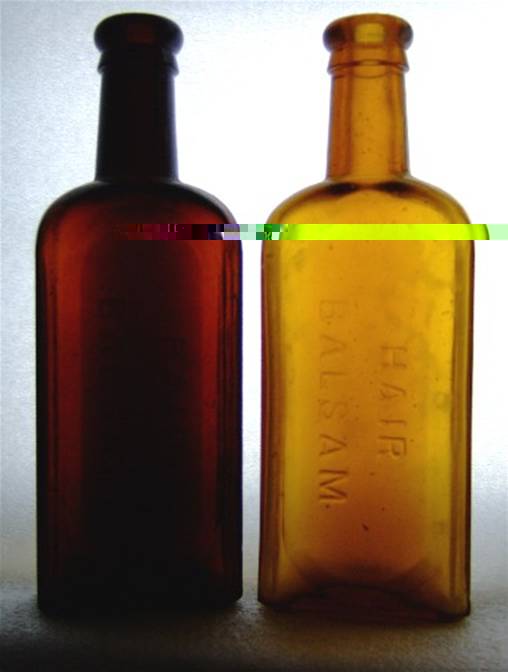 Both bottles are embossed: PARKERS/HAIR BALSAM/NEW YORK ON THREE PANELS. They are 6 3/4" high with tooled ring collared lips. Both have mold numbers on the bottom.
The Yellow olive example has some interior water stain and all over dullness, a ¼" bubble exists on the rear shoulder, and some surface scratches usually found on a 100 plus years of being buried.
PRICE: $30.00 plus shipping and insurance

The red amber is almost puce and has the same type of lip. It's near mint glass with only very minor soil scratches. A small ¼" shallow flake exists on the foot on the Parkers panel. A beautiful hair bottle.
PRICE: 15.00
Terms: Can pay by money order, a personal check is also OK--will ship the item once the check clears. We also accept credit card payments through PAYPAL.COM
There is a 10 day return privilege.
If you would like this item please contact us at: outpost@goldenpelican.com
Please be sure to include your address so that we can let you know the shipping amount.