Metal Souvenir Ashtray Washington DC—OCCUPIED JAPAN

---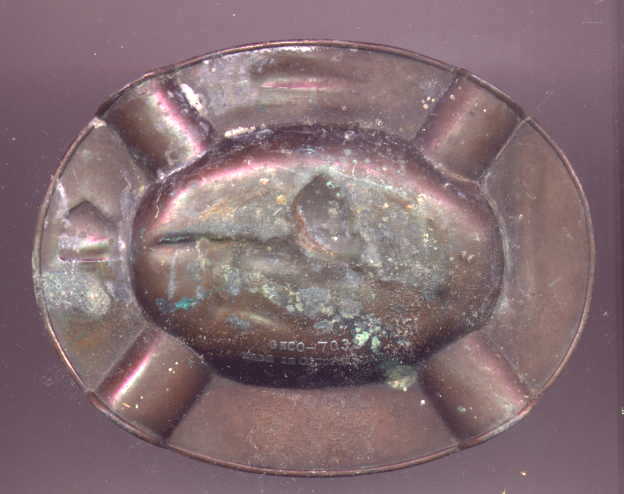 This has several attractions depicted on it such as: LINCOLN MEMORIAL, WASHINGTON MONUMENT and THE WHITE HOUSE, also has SOUVENIR OF WASHINGTON DC embossed on it. The back has the following embossed on it: GNCO-7038 MADE IN OCCUPIED JAPAN. Made of soft, heavy metal that is possibly lead or pewter with a nice patina. It has a crack on the edge of the top left cigarette rest and the crack extends along the inside rim by Lincoln Memorial. Dimensions: 4 ¾" by
3 5/8".
Price: $10.00 plus postage
TERMS: Can pay by money order, cashiers check--Personal check is also OK--We will ship the item once the check clears. We are now accepting safe credit card payments through
10 day return privilege.
If you would like to purchase this item please contact us at outpost@goldenpelican.com