B Laplace Indian Turnip Pectorial Balm New Orleans Hinge Mold

---


Embossed: B. LAPLACE / CHEMIST/ INDIAN TURNIP / PECTORAL / BALM / N. ORLEANS. This medicine is about 7 1/4" tall, aqua with an applied ring and skirt type lip. This Civil War period smooth base bottle with a hinge mold was dug in New Orleans.
It is near mint, possibly tumble cleaned with only a little internal haze.
Basile Laplace had a pharmacy on Elysian Fields, New Orleans from 1853 to at least 1872. In 1879 he purchased large tracts of land in St. John the Baptist Parish, LA and built Laplace Plantation. A railroad was built on the property and the station was called Laplace, which is now the town of LaPlace, LA. He died in 1884 and the son took over the plantation and also purchased Ormond plantation. However the son was murdered in 1899.
Price: $150.00 plus postage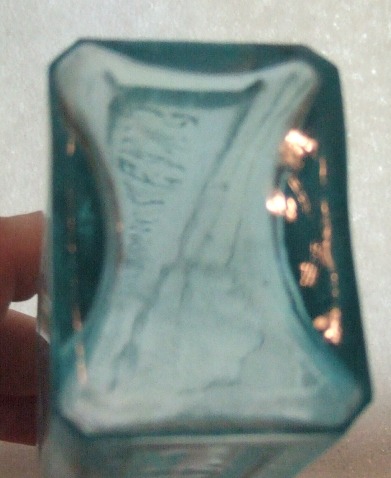 If you are interested in purchasing this or for more information please contact us