Metal Souvenir Tray with Flamingos from Florida
---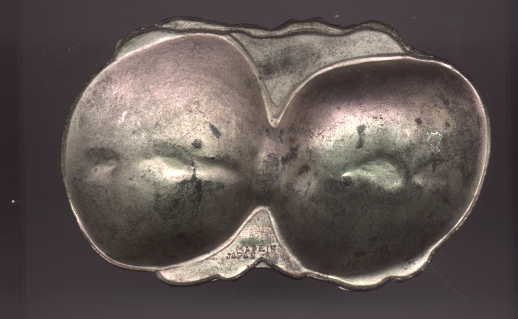 The front has SOUVENIR OF FLORIDA embossed on it and has scenes of flamingos and palm trees on the two recessed areas embossed on it. It also has some nice designs on the borders. The back has MADE IN JAPAN embossed on it.
It is approximately 5" by 3" and made of some type of cast soft metal. There is no damage. What appears to be dents on the back are actually the indentations for the designs on the trays.

Price: $15.00 plus postage
TERMS: Can pay by money order, cashiers check--Personal check is also OK--We will ship the item once the check clears. We are now accepting safe credit card payments through
10 day return privilege.
If you would like to purchase this item please contact us at outpost@goldenpelican.com