Coca Mariani Paris-Predecessor for Coca Cola

---


Embossed:  COCA MARIANI PARIS on the body of the bottle and along base edge as pictured with E in the raised dot in the center of the base.
  This beautiful green bottle has an applied lip, 3 piece mold and has nice whittled glass. It is 9 inches tall. This bottle displays nicely, but has a number of light soil scratches from being buried and also some light water stain. Due to the minor slight defects, I will price it at $27.00.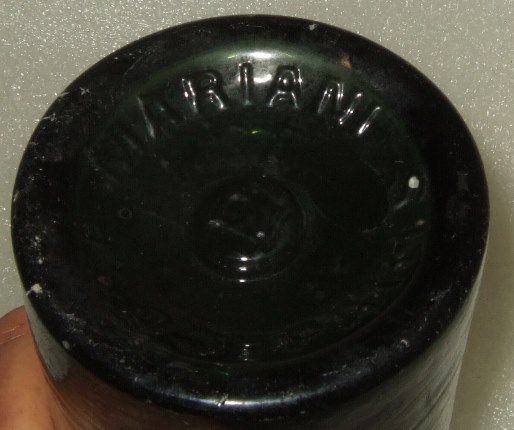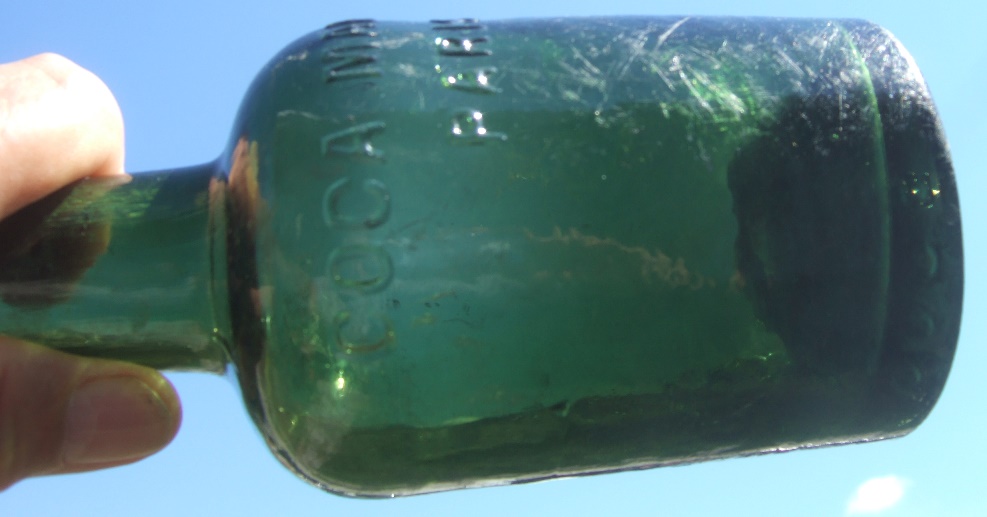 Price: $27.00 plus postage
TERMS: Can pay by money order, personal check is also OK--will ship the item once the check clears, or by paypal.com.
10 day return privilege.
If you are interested in purchasing this or for more information please contact us