City Bottling Co 322 to 332 S Liberty St New Orleans with Stopper

---


Embossed: CITY BOTTLING CO (in arch)/LIMITED/322 TO 332/ SOUTH LIBERTY ST. / NEW ORLEANS / LA / THIS BOTTLE NOT TO BE SOLD on the body, A.B.G. CO in an arch on the heel (Annheuser Busch Glass Company), and a 6 pointed star on the base
This soda dates 1896-1906 because of its address. It has its original Hutchinson stopper. This device had a rubber sealing ring, when pushed into the bottle it made a pop noise due to the gasses in the soda water. This is how the term soda pop came about. The clear glass has a slight greenish tint and is about 7 7/8" tall. This bottle is very near mint exceppt for some light scratches and a minor light haze. Sopme nice crude whittling exists to the glass. A great soda bottle with its original stopper!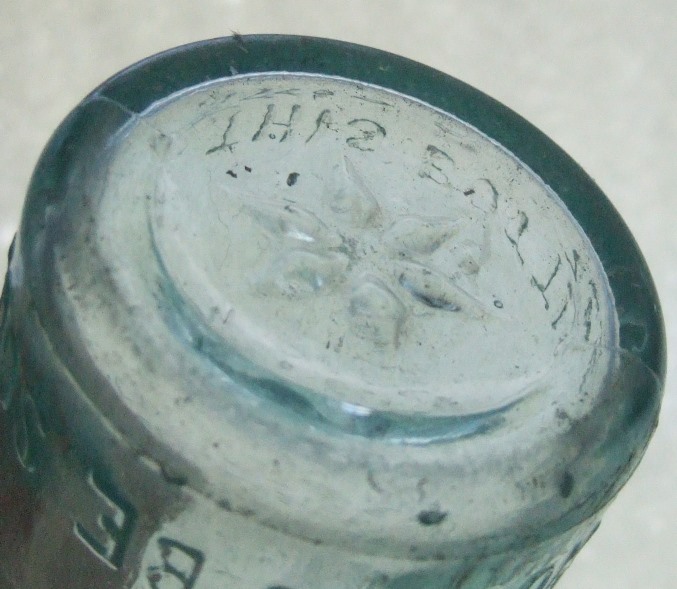 Price: $30.00 plus postage
If you are interested in purchasing this or for more information please contact Us
TERMS: Can pay by money order, paypal, Personal check is also OK--will ship the item once the check clears. We also accept payments through paypal.com . 10 day return privilege.
Return to Sodas