Beautiful Ice Blue BUFFALO LITHIA WATER

---
<

Embossed: BUFFALO (in arch) / LITHIA / SPRINGS/ Woman seated with a pitcher / WATER / NATURES / MATERIA / MEDICA / TRADE MARK PAT.
This fantastic bottle has just been cleaned. It is 10 3/8" tall, tooled collar lip with a crude spiral of thicker glass going around the blown bottle like rifling in a gun barrel. The bottle is not aqua, not Ball jar blue which shows some green tint (See comparison photo); it is ice blue.
As mentioned it has been cleaned, but still has some wear dings from use and some very light haze in the neck and base area. On the under side of the base are two small dings-one 1/8", the other 1/16" with no other damage. I have seen these in auctions in blue green, aqua, and shades of amber, but not this color.
Price: $300.00 plus postage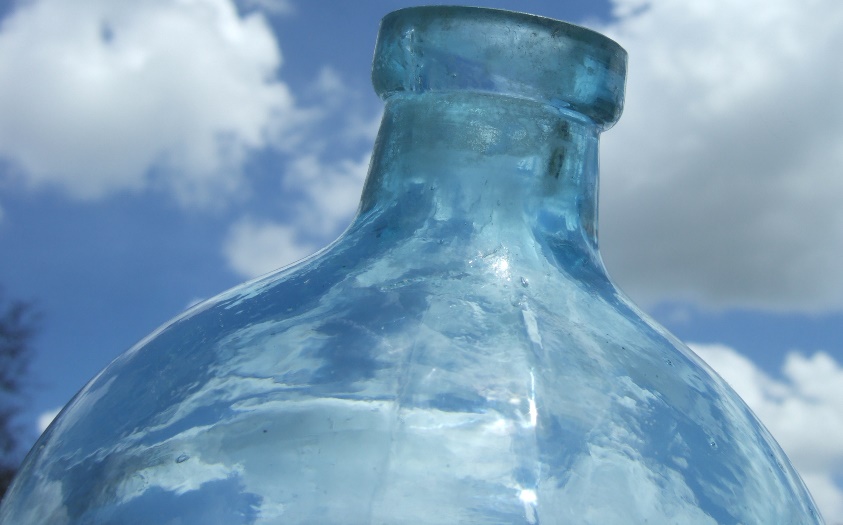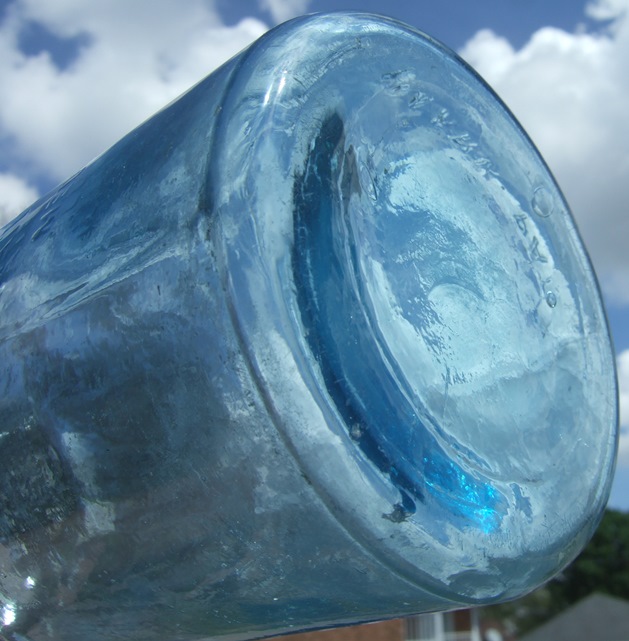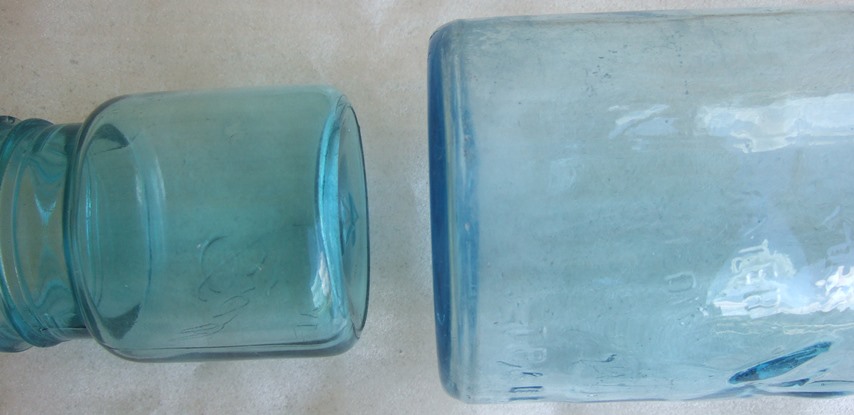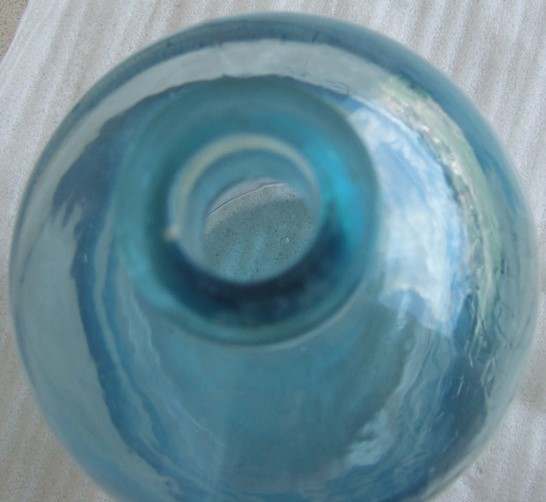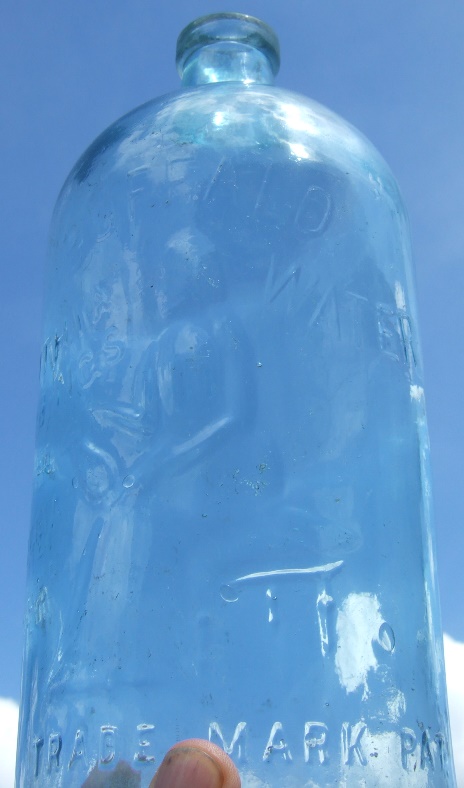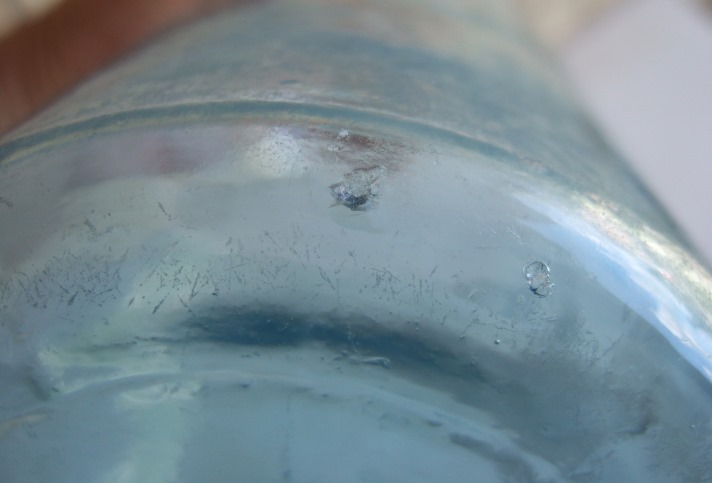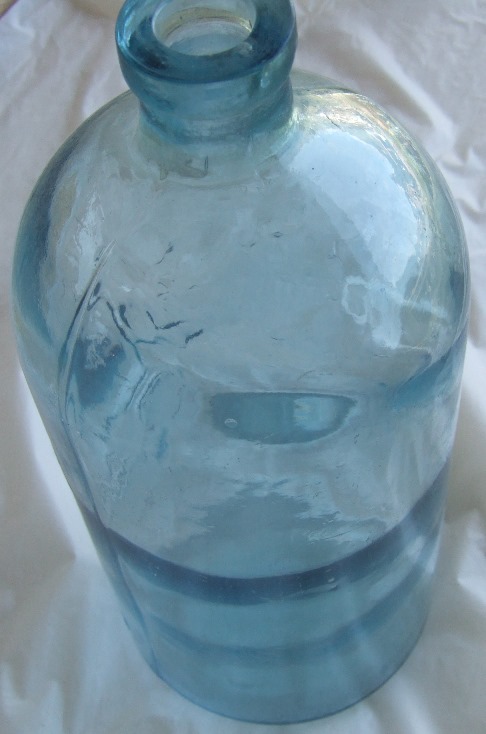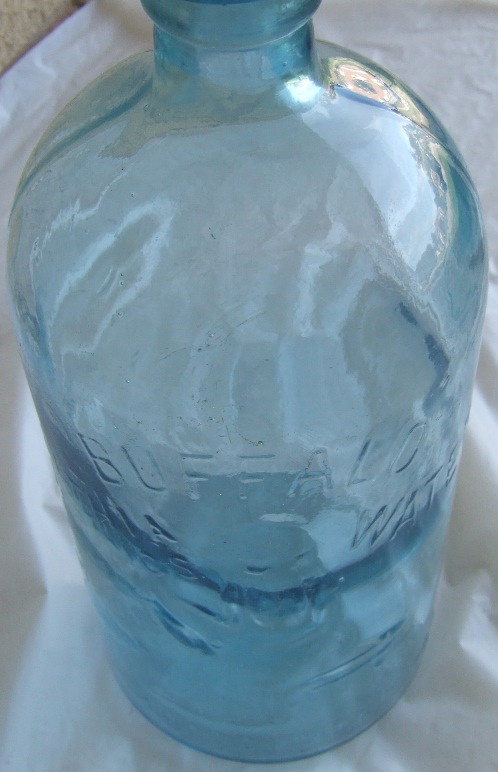 If you are interested in purchasing this or for more information please contact Us